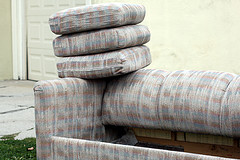 In an effort to keep Scott Lake an attractive place to live, your Board
encourages everyone to maintain your yards,driveways and road-side areas.
Recently, many homeowners have been offering free household goods by
placing items in these areas. While we applaud sharing and re-using these
resources, we want to make sure they don't become an unsightly
nuisance. After 5 days, curbside "FREE" items must be removed
and properly stored or disposed.